Presiding Officer, Alison Johnstone MSP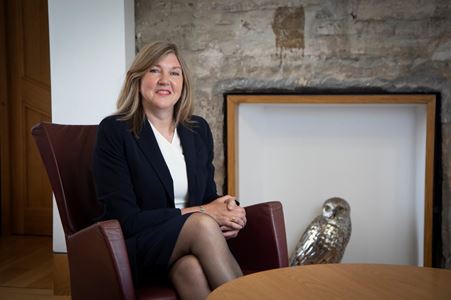 Alison was elected to the role of Presiding Officer of the Scottish Parliament in May 2021. In this role Alison chairs the Parliamentary Bureau and the Scottish Parliament Corporate Body.
Alison has represented Lothian region in the Scottish Parliament since 2011 and prior to that was a City of Edinburgh Councillor 2007-2012. As an MSP and Councillor Alison campaigned on issues of environmental justice, health and wellbeing, sport, equality human rights and animal welfare.
---
First Minister, Nicola Sturgeon MSP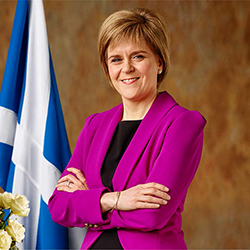 Born in Irvine in 1970 and educated at Greenwood Academy, Nicola Sturgeon studied law at the University of Glasgow where she graduated with LLB (Hons) and Diploma in legal practice.
Before entering the Scottish Parliament as a regional MSP for Glasgow in 1999 she worked as a solicitor in the Drumchapel Law and Money Advice Centre in Glasgow.
She is currently MSP for Glasgow Southside having been, before boundary changes, MSP for Govan between 2007 and 2011.
In government she served as Cabinet Secretary for Health and Wellbeing between May 2007 and September 2012 and then Cabinet Secretary for Infrastructure, Investment and Cities with responsibility for government strategy and the constitution until November 2014. Throughout this period she also served as Deputy First Minister of Scotland.
She became leader of the Scottish National Party on November 14, 2014 and was sworn in as First Minister on November 20, 2014. She lives in Glasgow with her husband Peter Murrell.
---
Andrew Murphy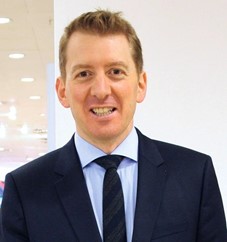 Andrew Murphy is Chief Operating Officer of the John Lewis Partnership, the parent group of Waitrose supermarkets, John Lewis Department Stores and John Lewis Financial Services.
Reporting to the Partnership's Executive Chair, Dame Sharon White, Andrew is responsible for directing the organisation's assets and resources to deliver its business transformation and its operating plan, and also leads the group functions of Supply Chain, Technology, Property and Business Continuity.
Andrew previously held Group roles as Chief Information Officer and Group Productivity & Change Director before which, as Retail Director, he played a central role in establishing John Lewis as the UK's leading omni-channel retailer.
Andrew is a Board Director of Clicklink - one of the UK's leading eFulfilment logistics providers, Chair of the Scottish Government's Retail Industry Leadership Group, a member of the Bank of England's Central Bank Digital Currency Engagement Forum and the former Chair of the Scottish Retail Consortium.
Andrew was brought up in Penicuik and now lives in Linlithgow with his wife and three children.
---
Claire Baker MSP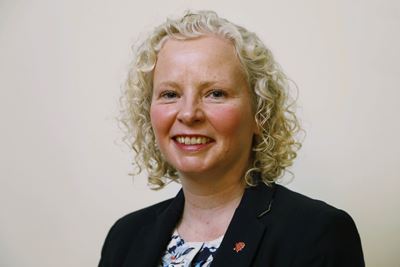 Claire Baker is a Scottish Labour Party and Scottish Co-operative Party Member of the Scottish Parliament for Mid Scotland and Fife, first elected in 2007. She is Labour's Shadow Minister for Drugs Policy, Convener of the Scottish Parliament's Economy and Fair Work Committee and a Member of the Scottish Parliamentary Corporate Body.
Claire has previously been Shadow Cabinet Secretary for Culture, Tourism and External Affairs, Shadow Cabinet Secretary for Justice, Shadow Cabinet Secretary for Rural Affairs, Food and the Environment and Shadow Minister for Education.
Prior to being elected for the Mid Scotland and Fife region in May 2007, Claire Baker worked in a variety of research and policy posts. This included working as a Research Officer for the Scottish Parliamentary Labour Group, Research Officer for the trade union Amicus and a similar role for the Royal College of Nursing.
Immediately prior to being elected to the Scottish Parliament, she was Policy Manager for the Scottish Council for Voluntary Organisations, the umbrella body for charities and community and voluntary organisations in Scotland.