Presiding Officer, Ken Macintosh MSP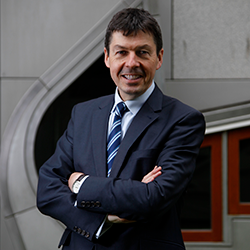 Ken Macintosh MSP was born in Inverness and went to primary school in Portree then Oban before moving to the Royal High School in Edinburgh. He graduated from the University of Edinburgh in 1984 with a MA in History.
Before entering Parliament in 1999, he was a television producer for BBC News working on programmes such as Breakfast with Frost, the Nine o'clock News and Election or Budget specials. He is married to Claire and the couple live in Busby with their six children.
Ken was first elected in 1999 to represent the constituency of Eastwood just south of Glasgow. He held the Eastwood seat in the 2003, 2007 and 2011 Scottish Parliamentary elections. He was a Ministerial Aide to the then First Minister Jack McConnell and, as a backbencher, he introduced a Member's Bill designed to tackle skin cancer and proposing tougher regulation of sunbed parlours. In opposition, he has served as Shadow Minister for Schools and Skills; Culture and External Affairs; Education; Finance; Social Justice; and Community.
In 2011 and again in 2015, Ken ran to be the Leader of the Scottish Labour Party. In 2016, Ken was returned as an MSP for the West Scotland region before being elected as the Scottish Parliament's fifth Presiding Officer.
---
First Minister, Nicola Sturgeon MSP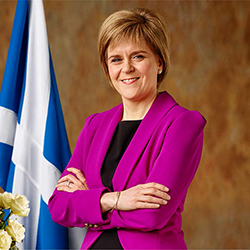 Born in Irvine in 1970 and educated at Greenwood Academy, Nicola Sturgeon studied law at the University of Glasgow where she graduated with LLB (Hons) and Diploma in legal practice.
Before entering the Scottish Parliament as a regional MSP for Glasgow in 1999 she worked as a solicitor in the Drumchapel Law and Money Advice Centre in Glasgow.
She is currently MSP for Glasgow Southside having been, before boundary changes, MSP for Govan between 2007 and 2011.
In government she served as Cabinet Secretary for Health and Wellbeing between May 2007 and September 2012 and then Cabinet Secretary for Infrastructure, Investment and Cities with responsibility for government strategy and the constitution until November 2014. Throughout this period she also served as Deputy First Minister of Scotland.
She became leader of the Scottish National Party on November 14, 2014 and was sworn in as First Minister on November 20, 2014. She lives in Glasgow with her husband Peter Murrell.
---
Fiona Hyslop MSP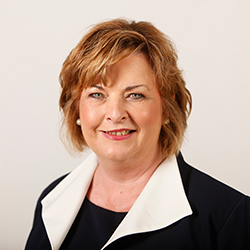 Fiona Hyslop MSP was born in Ayrshire in 1964 and with her family spent her early years in England before returning to Ayrshire. She graduated from Glasgow University with an MA (Hons) in Economic History and Sociology.
She completed a postgraduate Diploma in Industrial Administration at the Scottish College of Textiles, before moving to Edinburgh to join the financial services company Standard Life where she held various positions in sales and marketing, latterly as Brand Development Manager.
Elected in the first session of the Scottish Parliament in 1999 she has been returned as the constituency MSP for Linlithgow since 2011.
She was appointed as Cabinet Secretary of Education and Lifelong Learning in 2007 and was responsible for abolishing backend university tuition fees. She has had responsibility for culture and external affairs since 2009 and is currently the Cabinet Secretary for Economy, Fair Work and Culture.
---
Mark Logan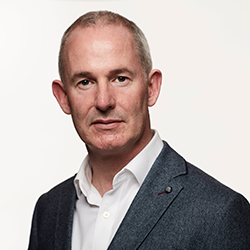 Mark has over 25 years of leadership experience in the internet technology sector. He was instrumental in the success of multiple start-ups, including as Chief Operating Officer of Skyscanner, one of Europe's most successful technology companies, where he was responsible for the general management of the business. In 2014, the Institute of Directors named him Director of the Year and in 2016 he won the UK Digital Masters award for Excellence in General Management. In 2019, he was conferred the honorary degree of Doctor of Science by the University of Glasgow.
Since leaving Skyscanner, Mark's focus has been as a start-up/scale-up advisor, investor and non-executive director in start-ups across the sector in Scotland and internationally. He is also a Professor at the University of Glasgow's School of Computing Science and an advisor to the Scottish Government on technology policy.
As an advisor to the Scottish Government Mark led a review of the Scottish technology ecosystem which was published on 25 August 2020. Scottish Government Ministers subsequently committed to implementation of the Review's recommendations in their Programme for Government.
Given widespread industry support for his work, the BiPC is a timely opportunity to focus on the role of emerging digital technologies in contributing to economic recovery.
---
Gordon Lindhurst MSP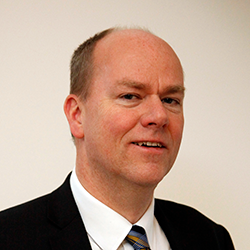 Elected in the 2016 Scottish Parliament election Gordon Lindhurst MSP is a Scottish Conservative and Unionist Party Member for the Lothian region.
Gordon is an Edinburgh advocate, and studied law at Edinburgh University and Heidelberg University in Germany. In the Scottish Parliament, Gordon is the convener of the Economy, Energy and Fair Work Committee, as well as being Shadow Minister for Business, Fair Work and Skills.
In his spare time, he is a keen cyclist, hillwalker, and musical enthusiast.
---
Maurice Golden MSP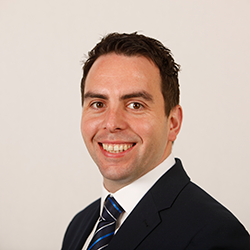 Maurice is a Member of the Scottish Parliament for the Scottish Conservatives and was elected in 2016. He is Shadow Cabinet Secretary for the Economy, Fair Work and Culture. He is a member of the Economy Committee.
Prior to being elected, Maurice led the Circular Economy Programme for Zero Waste Scotland having joined the organisation in 2011. He has fifteen years' experience working in the waste and energy sectors, having previously worked for Ofgem and Consumer Focus. He is a Fellow of the Royal Society for Arts, Manufactures and Commerce, an Associate Member of the British Veterinary Association and a chartered waste manager.
---
Andy Wightman MSP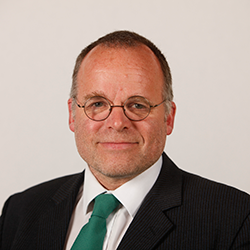 Andy Wightman was elected as an MSP in the 2016 Scottish Parliament election. Andy is a Scottish Green Party Member for Lothian, and in the Scottish Parliament is a member of the Economy, Energy and Fair Work Committee and the Local Government and Communities Committee.
Andy graduated from Aberdeen University in 1985 with a degree in Forestry and spent most of his working life as a writer, author, and researcher on land rights and governance. He has served as a specialist adviser to the House of Commons Scottish Affairs Committee and represented the Scottish Green Party on the Commission on Local Tax Reform. Andy lives in Edinburgh and in any spare time enjoys mountaineering, cycling and music.
---
Liam McArthur MSP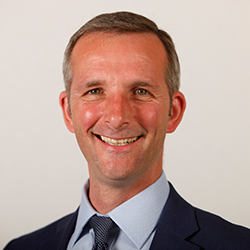 Liam McArthur MSP, Scottish Liberal Democrat, was elected as Member of the Scottish Parliament for Orkney in 2007.
Liam is a member of the Justice Committee, as well as a member of the Scottish Parliamentary Corporate Body, and additionally a member of the Presiding Officer's Advisory Committee.
Born in Edinburgh and brought up in Orkney, Liam graduated from Edinburgh University in 1990 with a degree in Politics. After working in Westminster and Brussels for a number of years, he was appointed by former Deputy First Minister Jim Wallace as a special advisor in 2002, before his election to Parliament in 2007.
As well as island life, Liam has a keen interest in sport, having previously captained the Edinburgh University first team in football, as well as playing for Scottish Universities in the UK finals.
---
Rhoda Grant MSP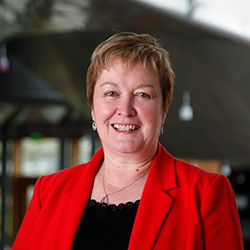 Rhoda Grant MSP, Scottish Labour, was born in Stornoway and was brought up in Wester Ross. Rhoda studied for a degree in Social Sciences from the Open University. She has been a Member of the Scottish Parliament for the Highlands and Islands region from 1999-2003 and from 2007 to the present day.
Rhoda is Shadow Cabinet Secretary for Justice, and is a member of the Economy, Energy and Fair Work Committee.
Rhoda currently lives in Inverness.